On Jan.10th, 2020, JIUWU HI-TECH won the award at the annual award ceremony to honor distinguished scientific and research achievements of 2019. Present at the ceremony were President XI Jinping and other leaders including LI Keqiang, WAN Huning and HAN Zheng.
The technological achievement for "Zero liquid discharge(ZLD)of pulping wastewater treatment-oriented membrane preparation and integrated membrane technology" developed by JIUWU HI-TECH,which has won the second prize of National Science and Technology Award, has filled in a gap in the country.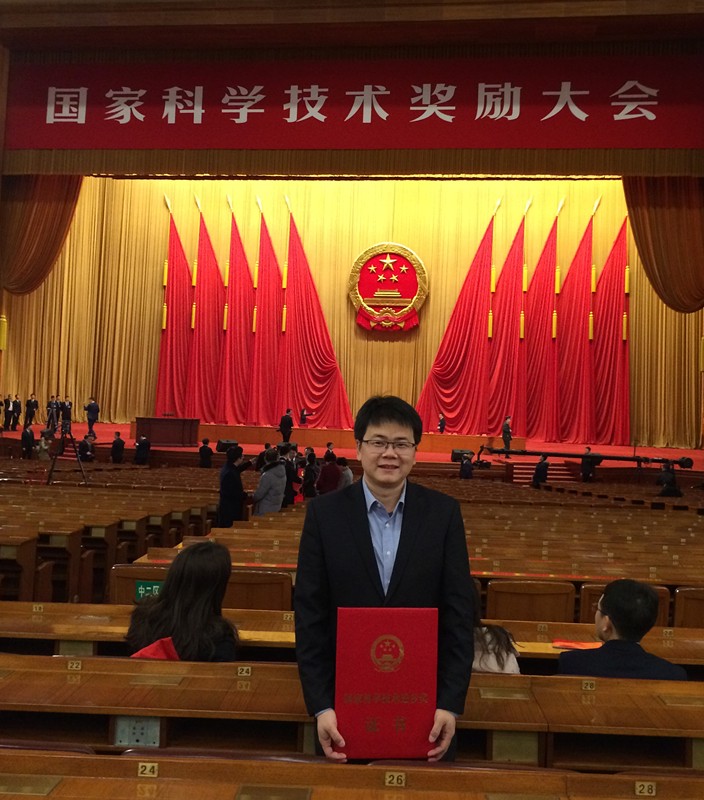 In view of the demand for industrial wastewater discharge reduction, this achievement puts forward the research route of "pulping wastewater zero liquid discharge" by chemical product production methods", and invents the new technology for zero liquid discharge of pulping wastewter  by membrane process combining high-efficiency pretreatment, multi-membrane integration technology, and high-efficiency evaporation crystallization, develops preparation method of super-hydrophilic special ultrafiltration membrane, water quality softening and membrane pollution control technology, builds large-scale production line of special ultrafiltration membrane, implements the world's first set of 40,000 tons per day membrane-based pulping wastewater ZLD project, which solves the global problem of pulping wastewater ZLD disposal and turns industrial wastewater into purified water resources for utilization, becoming a model of technology-based solution to social development.
Related achievements have been promoted and applied in the waste water recycling of pulp and paper, fine chemical industry, salt chemical industry, pharmaceutical industry, etc., with a cumulative reduction of 130 million tons of wastewater and more than 7,000 tons of COD. The environmental benefits are very significant, resulting in a good economic and social benefits which have made important contributions to the high-quality development of the economy and society.
Time can date back to this year of 2012. The paper mill set up by OJI Nantong plant has a large amount of sewage that needs to treated and discharged. According to international practice, Nantong government plans to build a 110-kilometer sewage pipeline for the "Nantong Drainage Project". The citizens of Nantong anticipate that their former beautiful homes may be destroyed. They have taken to the streets to resist the mill to discharge toxic wastewater into the sea near Qidong.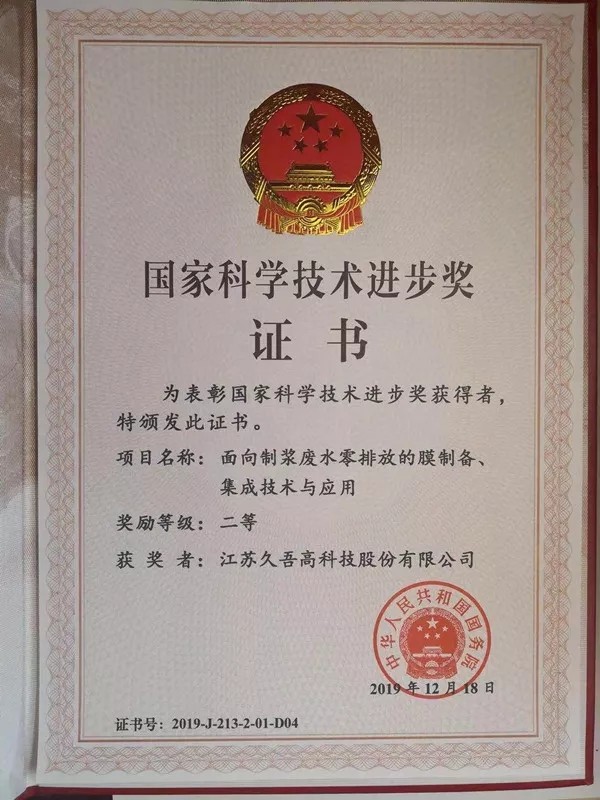 Due to the Nantong government's "permanent suspension of construction" commitment to the citizens of Nantong, the unfinished sea drainage pipeline has been in a dilemma. The sea drainage is denied resulting in compensation for breach of contract that may exceed 200 million dollars and bringing the negative diplomatic reaction. There is no precedent case or research for pulping wastewater zero liquid discharge, which caused a lot of negative voice by more experts.   
At this critical moment, the Institute of Membrane Science and Technology of Nanjing University of Technology and JIUWU HI-TECH took the initiative to carry the load of a series of difficulties in turning the pulping wastewater into recyclable reclaimed water, industrial salt, dry sludge, and achieving full recycling of wastewater.
The team carried out a lot of groundbreaking experimental work from pilot test to scale project , accumulated massive databases and verified the feasibility, reliability and economy of wastewater treatment process. After years of unremitting efforts, we are proud to announce that we have successfully achieved the aim of zero liquid discharge in pulping and papermaking wastewater.     
The National Science and Technology Award is one of the most authoritative and influential awards in the domestic science and technology field. This award is a national affirmation of the technological innovation and R&D capabilities of the company and related application units.
The strong strength of our R&D is verified and help further enhance our brand image and industry competitiveness.