Wine Separation and Extraction System Ideal Choice for wineries And Beer


Product Overview
JS-WSU-M2 series products are specially designed to meet the brewing needs of wineries. This wine separation and extraction system is different from the traditional pot distillation and extraction method. By using our unique wine ceramic membrane technology, the wine can be perfectly separated into brandy and alcohol-free wine without any waste liquid production, increase production, and significantly reduce energy consumption, and the brandy extracted by this system, with thorough removal of impurities, pure taste and natural fragrance.
Lower energy consumption, more compact footprint, better process control, no waste liquid production and a substantial increase in production capacity enable wineries of all sizes to further reduce operating costs while maintaining absolute respect for the quality characteristics of brandy.
Cost saving and good economic efficiency
Our JS-WSU-M2 series products adopt a new extraction process different from the traditional brandy brewing process, which makes the winery achieve lower energy consumption, better output and zero waste liquid production while ensuring the quality of brandy. The process characteristics of this series of products include: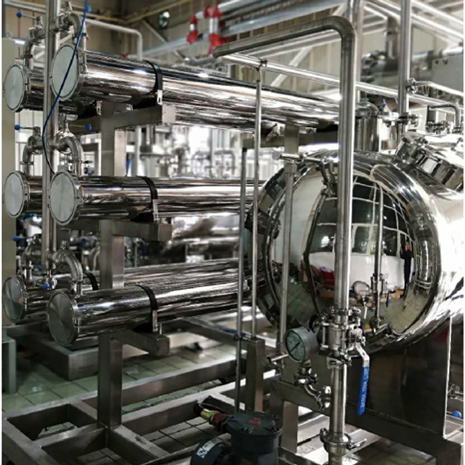 Wine membrane technology

Wine Membrane is a preferential selective membrane specially designed for wineries. Wineries can separate wines into brandy and alcohol-free wines in reliable, repeatable and single process steps. Wine Membrane products have been proved to have good selective separation and solvent resistance. It can ensure that the wine body is not polluted, and greatly increase the output.In addition: equipped with full automatic control, and a small footprint, is the ideal solution for extracting brandy from wine.
Composition of the membrane module:
Membrane: Special Composite Membrane Material

Pouring: Food grade epoxy resin

Sleeve: Food grade polypropylene wrapping net

Shell: Food grade 304 stainless steel

Sealing: Soft food grade epoxy resm
Process and Components of JS-WSU-M2 Series Products




JS-WSU-M2 Series Components:
Feeding system

Membrane Separation System Vacuum system

Condensing system

Heating system

Electrical appliances and control systems
Executive standard
GB 4806.1 -2016 National Food Safety Standard General Safety Requirements for Food Contact Materials and Products
GB 31604.1 -2015 National Food Safety Standard General Rules for Migration Tests of Food Contact Materials and Products GB 4806.9 -2016 National Food Safety Standard Metal Materials and Products for Food Contact
Operating environment
Inlet pressure




0-5 bar




Raw material temperature




40--45°C




Vacuum pr

essure

4000-8000Pa




Condensation temperatu

re




-10 –15°C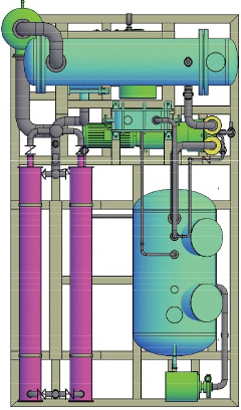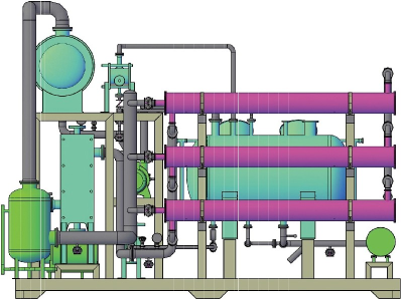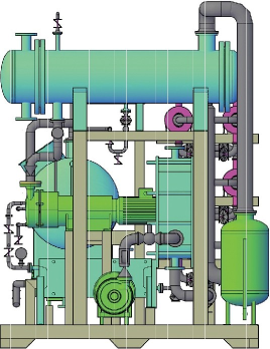 3D Top View of Wine Proiect
3D Main View of Wine Project 3D Left View of Wine Proiect


| | | | | | |
| --- | --- | --- | --- | --- | --- |
| Model | Processmg capacity | Length | Width | Height | Weight |
| JS-WSU-M2-200 | 200kg/h | 4500mm | 4000mm | 3200mm | 5 ton |
| JS-WSU-M2-500 | 500kg/h | 6000mm | 4500mm | 3200mm | 7 ton |
| JS-WSU-M2-1000 | 1000kg/h | 8000mm | 6000mm | 3500mm | 8 ton |