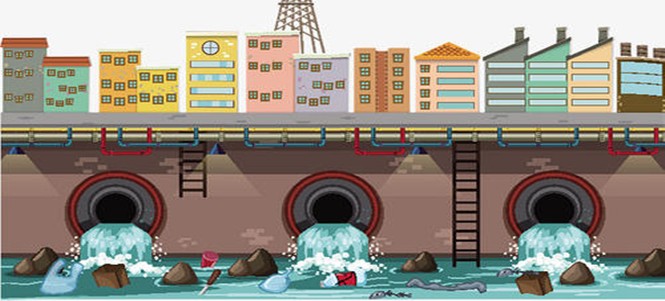 Municipal wastewater is a product of urban development. With the acceleration of urbanization and industrialization, its generation is increasing and pollution is becoming more and more serious, which has seriously restricted the sustainable development of urban society and economy. Jiuwu Hi-Tech has developed a number of processes for different municipal wastewater.
Ⅰ. A domestic sewage water treatment project in Nanjing
Project introduction: After the project is completed, it will have a storage regulation of 500㎥ and a water purification treatment scale of 12,000㎥/d. The process adopts A2/O+Mbr, and the effluent meets the level A water quality standard of the municipal sewage treatment plant. The sewage water treatment facility adopts the underground construction method, and after completion, the upper part will be restored into a citizen's square. The odor generated in the process of sewage treatment is collected into the biological filter for treatment.
Project location: Nanjing, Jiangsu; treatment scale: 12,000 tons/day; technology used: A2/O+MBR; influent water quality: domestic sewage; effluent water quality: national level A; operating status: normal operation and stable water quality.
Scene pictures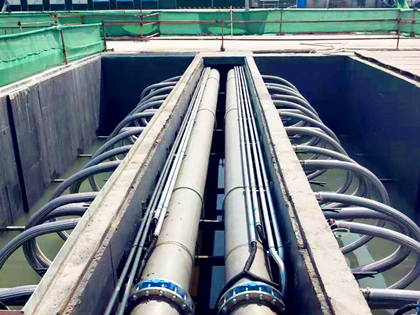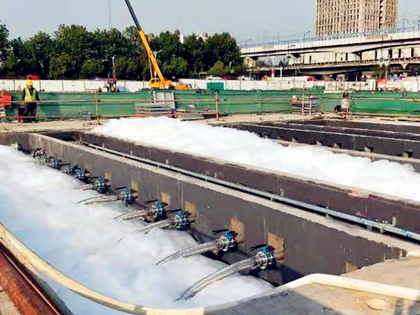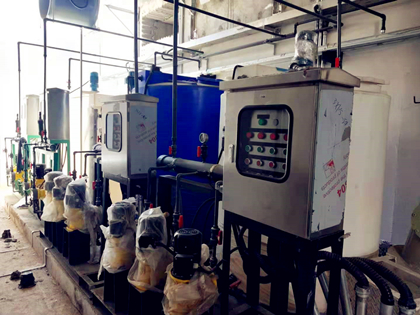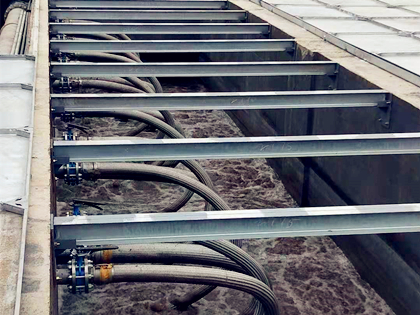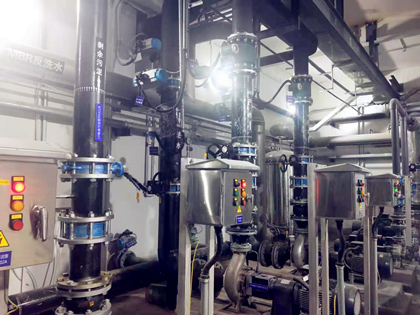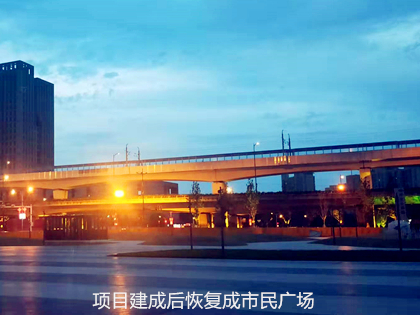 项目建成后恢复成市民广场
After the project was completed, it was restored to a citizen's square
Ⅱ. Reconstruction project of a wastewater treatment plant in Nanjing to improve water quality standards
Project introduction: The original wastewater treatment plant adopts the secondary biochemical treatment process and the AAO process, and the advanced treatment process adopts the "high-efficiency sedimentation + filter cloth filter process", and the effluent reaches the first level of the "Urban Sewage Treatment Plant Pollutant Discharge Standard" GB18918-2002 A standard. After upgrading the standard, the water quality reaches the surface standard IV (TN=5mg/L), and the main treatment process adopts the "biofilm reactor + denitrification filter + ozone contact oxidation" process. The project has greatly improved the surrounding and regional ecological environment and is in line with the development of circular economy. While solving environmental pollution, it realizes sewage recycling and reuse, which provides water resources guarantee for the sustainable development of an industrial park in Pukou.
Project location: Pukou, Nanjing; treatment scale: 50,000 tons/day; technology used: MBR + nitrification filter + ozone contact oxidation; influent water quality: level A; effluent water quality: surface level IV water; operating status: stable water quality.
Scene pictures