Recently, JIUWU HI-TECH worked hand-in-hand with a primary contractor CMEC to provide a membrane separation solution that applied in lithium carbonate project with the capacity of 15,000 ton per year. 
The 15,000 T per year lithium carbonate plant construction project of Salar de Uyuni salt lake in Bolivia is an international bidding project.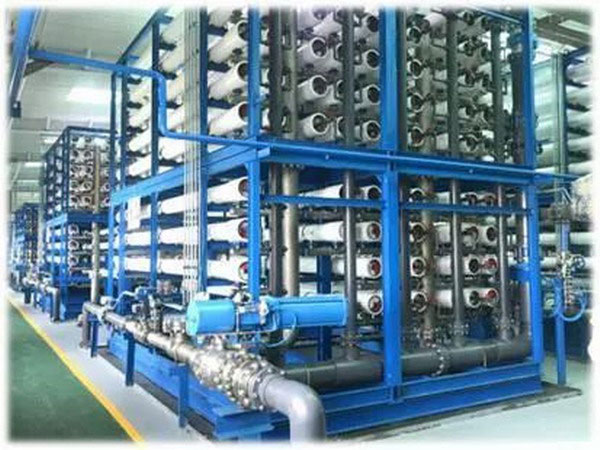 This project will build a lithium carbonate plant in Salar de Uyuni Salt Lake in Potosi Province, southwestern Bolivia.The byproduct lithium-rich tail brine of potash fertilizer project is used as raw material to build a battery grade lithium carbonate production line with an annual output of 15,000 tons.
With the strong strength of R&D and long-term accumulation of experience in the field of lithium extraction, JIUWU HI-TECH has provided the solution for magnesium-lithium membrane separation,solid-liquid membrane separation, lithium membrane concentration, boron removal by membrane technology, membrane purification and clarification. JIUWU HI-TECH will provide the customer with a complete set of membrane separation equipment in the main process route.
Salar de Uyuni salt marsh is located in the Altiplano Plateau in southwestern Bolivia. Its average altitude is about 3650 meters, the world's largest salt lake covering an area of 10,582 square kilometers. 
Salar de Uyuni Salt Lake is known as the "Mirror of the Sky" and has been rated as one of the "most romantic destinations" for Valentine's Day by the United States for its stunning and beautiful scenery.
The Salar de Uyuni Salt Lake is not only a tourist destination, but also the place with the highest lithium reserves in the world. The lithium resource reserves exceed 20 million tons and contain large amounts of potassium, boron, magnesium and other resources.The lithium contained in the brine is likely to be processed into lithium carbonate.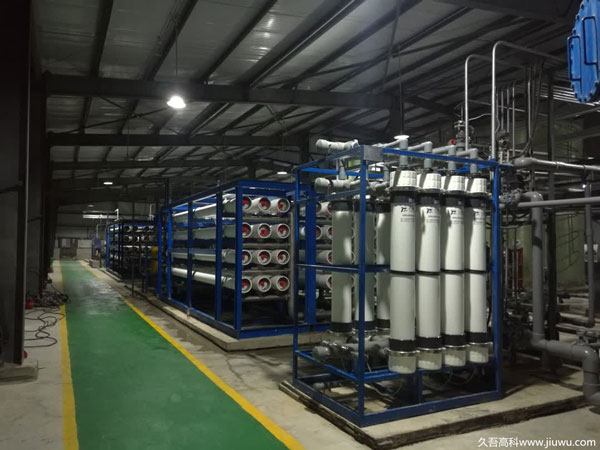 In addition to the membrane process for lithium extraction , JIUWU HI-TECH has also successfully developed the technology for extracting lithium from raw brine for chloride-type salt lakes.   
The technology is based on high performance raw brine lithium extraction adsorbent of JIUWU HI-TECH patented material , which can effectively separate sodium lithium and magnesium lithium, and lithium ion concentration can be achieved by hybrid membrane technology .
This technology has obvious economic benefits by putting the lithium extraction section before the brine extraction of sodium and potassium,which can not only get rid of the restrictions of salt field construction, quickly build and put into production, but also greatly reduce the cost of producing lithium carbonate products, is one of the fastest-growing productivity construction and most investment-saving technologies to develop salt lake lithium resources.

Fig. Lithium recovery membrane process
This process is suitable for a variety of relatively low magnesium-to-lithium ratio (less than 50:1), the lithium concentration is relatively high (at least 2g/L), and other monovalent ions and lithium ions are also relatively low in the bittern system.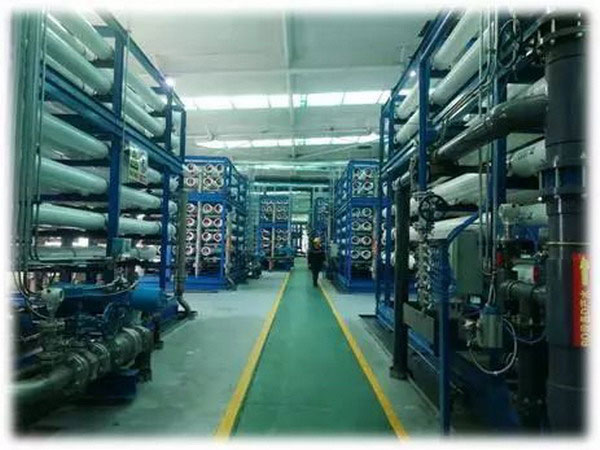 Features:
High inflow requirements;
High lithium concentration requirements;
Low ratio between magnesium and lithium ;
High ratio of monovalent ions is ;
High quality lithium carbonate products;
Longer period of construction with salt field for extracting potassium &sodium in need 
Green and friendly-environment