On April 17, 2019, the three-day 20th China International Expo 2019 successfully concluded. 
JIUWU HI-TECH appeared at the W3 hall to demonstrate our technology including industrial wastewater advanced treatment,waste comprehensive utilization ,municipal sewage improvement and black odor water quality improvement. Visitors to our stand show came in endless stream .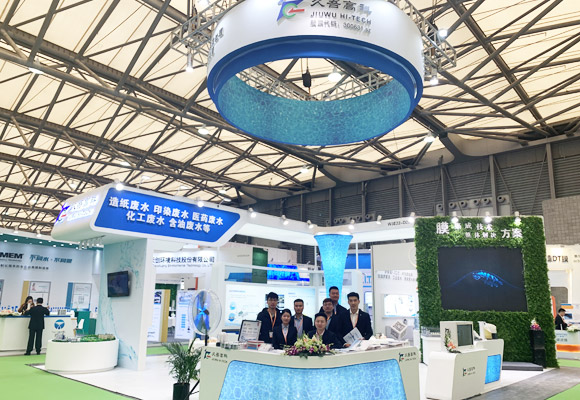 Fig.1  JIUWU HI-TECH's stand show 
As the Asia's leading environmental show, IE expo China 2019 offers an effective business and networking platform for Chinese and international professionals in the environmental sector and is accompanied by first-class technical-scientific conference program. It is the ideal platform for the professionals in the environmental industry to develop business, exchange idea and do networking.Along with the increased market demand and big support in the environmental industry from the Chinese government, the business potential in the environmental industry in China will be huge. Undoubtedly, IE expo China 2019 will be a "must" for the environmental players to exchange ideas and develop their business in Asia.
During the Expo, JIUWU HI-TECH focused on the application of membrane separation technology in the field of comprehensive environmental management, including industrial wastewater treatment, water reuse and zero discharge; industrial circulating water, desalinated water, ultra-purewater treatment; industrial wastes such as waste salt, waste acid and alkali; industrial clean production; decentralized sewage treatment equipment; municipal sewage treatment plant upgrading; black odor water body repair, river water quality improvement, etc., forming a closed ecosystem.
JIUWU HI-TECH has gradually developed from
ceramic membranes
and  complete equipment provider at the beginning of establishment to a leader in membrane integration technology, which is committed to providing customers total solution with technology research and development, process design, equipment manufacturing, engineering construction and operation.
In the field of zero discharge of papermaking wastewater, JIUWU HI-TECH took the lead in breaking through the technical barrier and making waste profitable, realizing full reuse of wastewater. At the same time,zero-liquid discharge technology is also widely used in the printing and dyeing industry, metallurgical industry, oily wastewater, chemical wastewater. 
In the field of reclaimed water in the industrial park, JIUWU HI-TECH completed a major breakthrough. After the first phase of the Lianyungang project, the daily processing capacity is 100,000 tons, achieving the synergistic use of reclaimed water, cooling circulating water and desalinated water. The exhibition hall of JIUWU HI-TECH attracted a large number of domestic and foreign visitors and was widely recognized by users.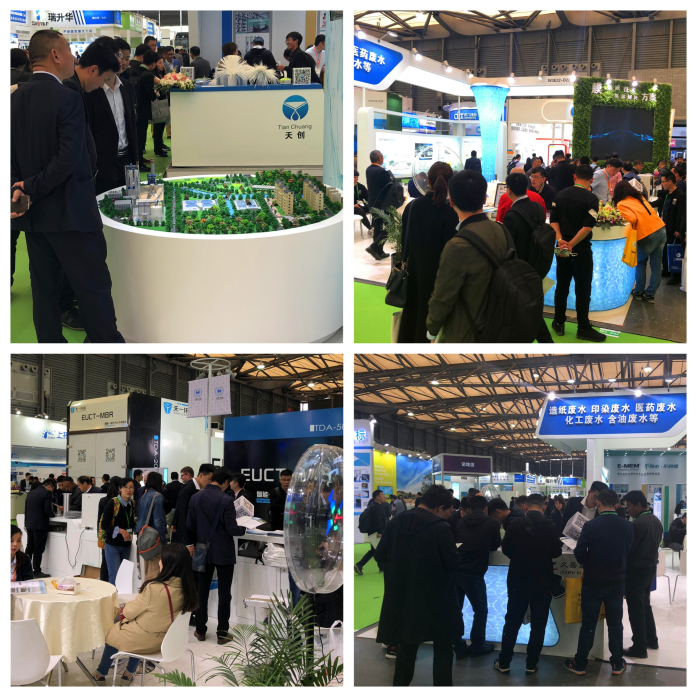 Fig 2. Visitors roam at our stand show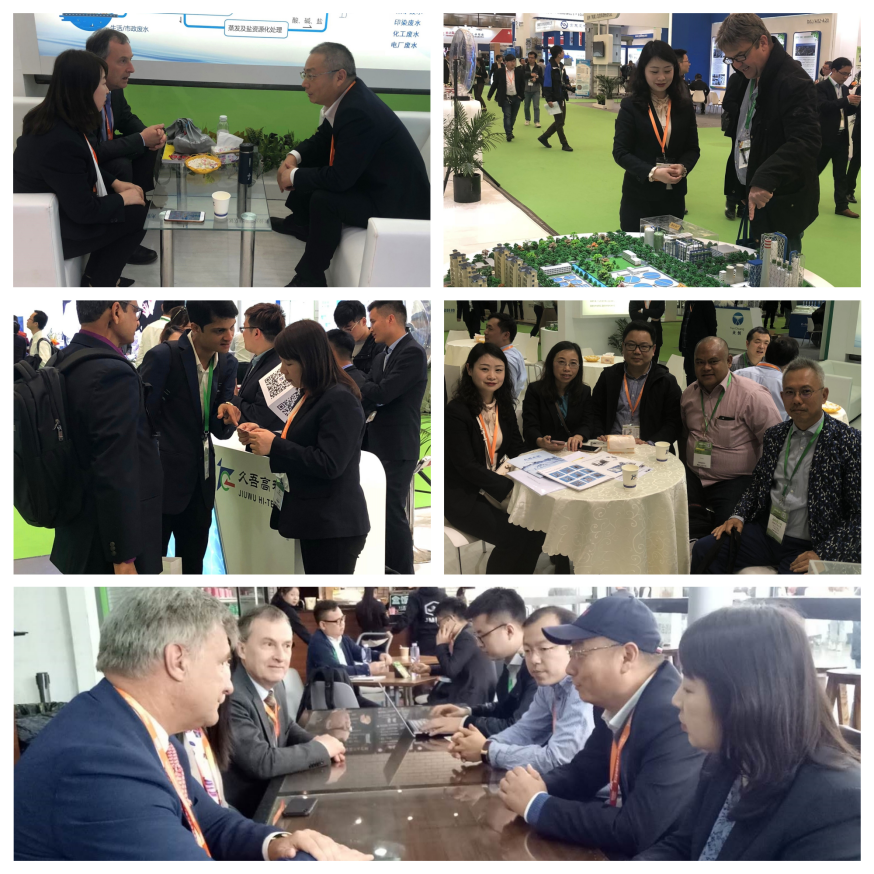 Fig 3. Negotiate with the customers 
Guided by the conviction that lucid waters and lush mountains are invaluable assets, JIUWU HI-TECH is committed to optimizing the traditional water treatment methods with membrane integration technology to make sewage clear . In the future, JIUWU HI-TECH will continue to strengthen its ability to innovate in science and technology and innovate its mechanism, and contribute its greatest strength to the Chinese manufacturing and national film industry.