On the afternoon of January 25, 2019, JIUWU HI-TECH 2018 Annual Summary and Commendation Conference and 2019 New Year Party were successfully held at the Suning Venice Hotel.
On behalf of JIUWU HI-TECH, JIUWU HI-TECH CEO first made a summary of the 2018 annual work. 2018 Year was an extraordinary year which occurred complicated and severe international economic environment and encountered a large downward pressure of domestic economic operation.
JIUWU HI-TECH has been completed all the economic indicators which were issued by the board of directors at the beginning of the year 2018 and created a new record through the efforts of all employees.
In 2019, the opportunities that the country continues to strengthen environmental governance and industrial upgrading have not changed. As long as we are full of confidence, maintain our strength and work together, we will continue to persist and to be the best.
Awarded departments and personnel such as the Best Team Award and the Best Management Award, Technology Innovation Award, Market Pioneer Award, Gold Medal Artisan Award, Gold Medal Service Award, the Best Potential Award were given a grand recognition at the meeting.
Subsequently, the heads of various departments also signed and submitted the 2019 annual business target responsibility letter to the company.
Finally, the chairman delivered a warm Spring Festival speech.
Looking ahead to 2019, the challenge brings opportunities as well. 2019 is a year in which the company is moving to a new height and a key year for innovation and development, we strive to create a better performance of 2019.
After the annual summary and commendation, an exacting show was performed. The show was started by the refreshing and impressive sand painting video, which outlined JIUWU HI-TECH 2018 year's memorabilia in an innovative way. Later the chorus, group dance, Huangmei opera, combination of songs, China Allegro, and funny dances took turns to perform by the staff of various departments. The wonderful games and performances were kept pushing the party to a new climax and drew froth enthusiastic applause of the audience. The 2018 annual meeting and 2019 Spring Festival party brought a cheerful and peaceful close.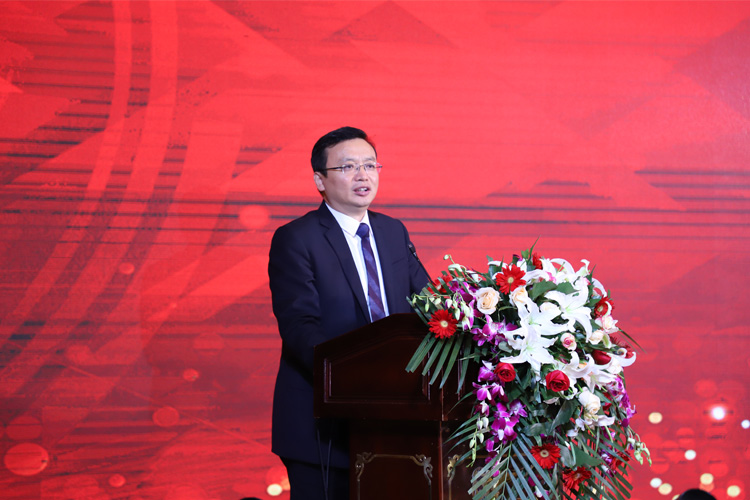 (Fig.1 JIUWU HI-TECH Chairman made a speech )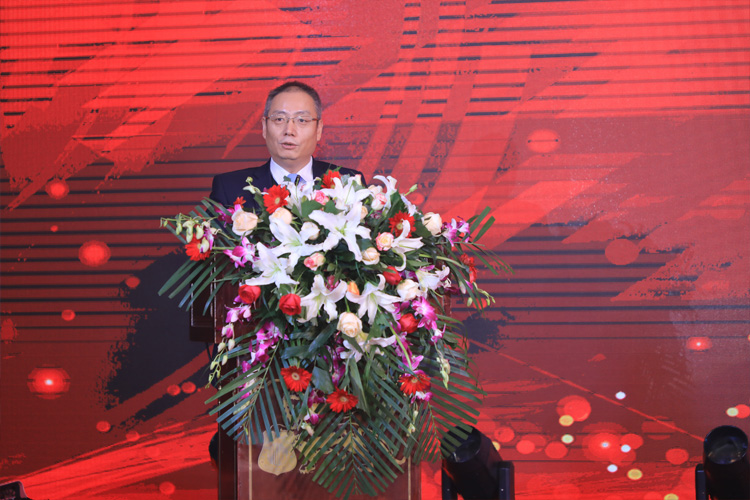 (Fig.2 JIUWU HI-TECH CEO issued the 2018 annual report)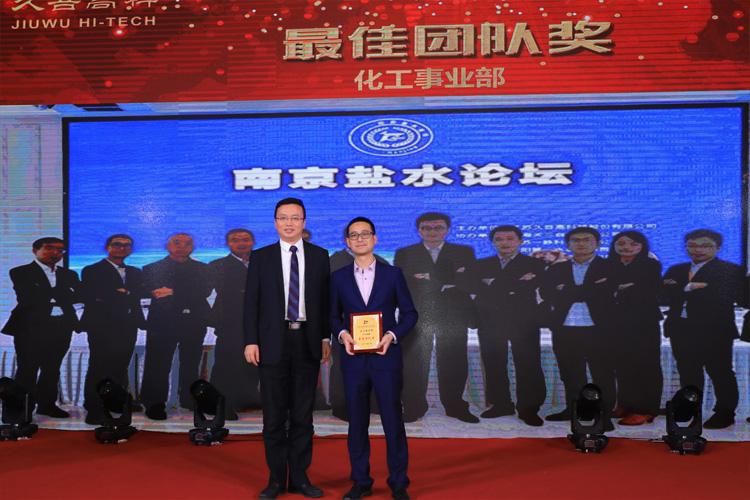 (Fig3. Presenting an award to the best team)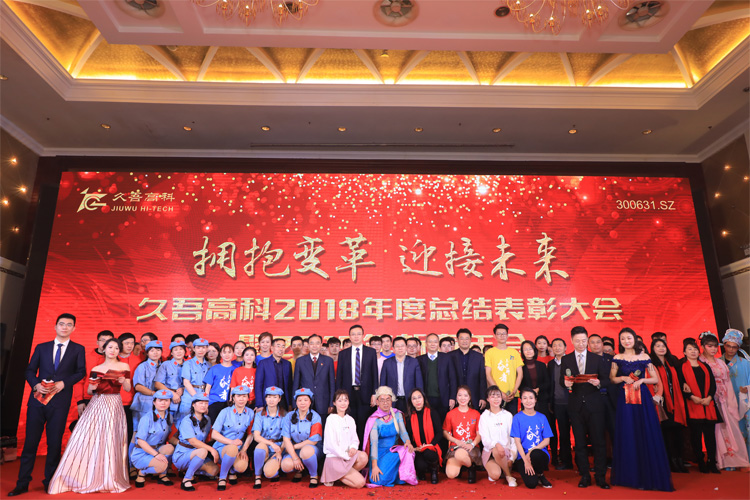 (Fig.4 2019 Spring Festival Party scene photo)