Waste salt refers to the general term for by-product crystalline salts emerged in the process of industrial production.With the increasingly high requirements for environmental protection and stricter management of hazardous wastes, the reduction, harmlessness and recycling of waste salt and concentrated brine are urgently needed to be resolved in the process of chemical production. 
At present, membrane technology is widely used in pharmaceutical and food fine separation, chemical industry process reengineering, environmental protection and waste water treatment, industrial gas purification and other fields.In terms of waste salt and concentrated brine recovery, salt separation and purification are mainly carried out by using nanofiltration membrane with different interception efficiency for monovalent and multivalent ions; organic matter reduction is achieved by using the characteristics of low molecular weight of nanofiltration membrane; acid and alkali production by bipolar membrane electrodialysis are produced. In most production and life in the 21st century, membrane technology plays an important role and is a key common supporting technology for energy saving, emission reduction and green manufacturing.
At this stage, the harmlessness, reduction, and recycling of waste salt are mainly achieved through the coupling of incineration technology, membrane technology, advanced oxidation technology, and crystallization technology, that is, organic matter reduction, salt purification and concentration, and ultimately accomplish the aim of recovery and utilization.

From the aspects of membrane material development, process optimization and membrane integrated equipment development, JIUWU HI-TECH has formed a number of products, such as mixed salt membrane separation integration technology, waste salt reduction technology, waste salt reconvery technology, etc., which has solved the dilemma of waste salt resource utilization. Meanwhile, in view of the increasingly strict environmental protection management and increasing demand, JIUWU HI-TECH has successfully opened the application of waste salt recovery, and has achieved the application and promotion of membrane integration technology in several enterprises in China.
Typical process packages are as follows:

Fig1. Flow chart of membrane integration technology 
Membrane integration technology is applied to the treatment of waste salt and concentrated brine. On the one hand, it can solve the dilemma of long-term accumulation of waste salt and occupation of land, relieve the threat of waste salt accumulation to the environment, and realize green production in petrochemical and other industries.On the other hand, recycling of wastes can produce by-products such as acids and alkali, realizing a circular economy.
In recent years, the downward pressure on the domestic economy has increased and the growth rate has slowed, while the amount of waste salt production has increased year by year. With the tightening of policies and regulations, the low-cost and high-pollution development model of chemical enterprises has come to an end. The membrane integration technology of harmless, reduction, and recovery of waste salts will become an inevitable choice for upgrading of waste salt industry and the key to core competitiveness for the chemical enterprises.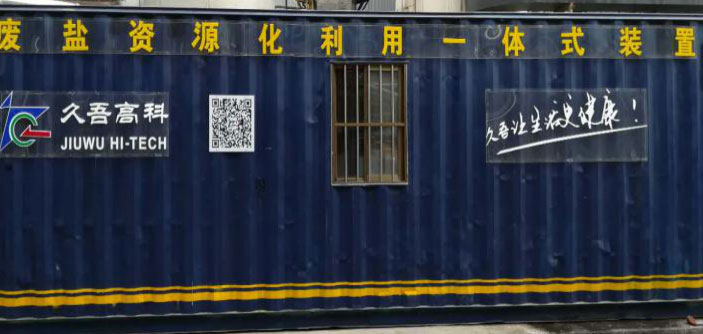 Fig2. Waste salt recovery membrane integrated equipment